An extraordinary event took place at SAFRA with the arrival of 3 Ministers.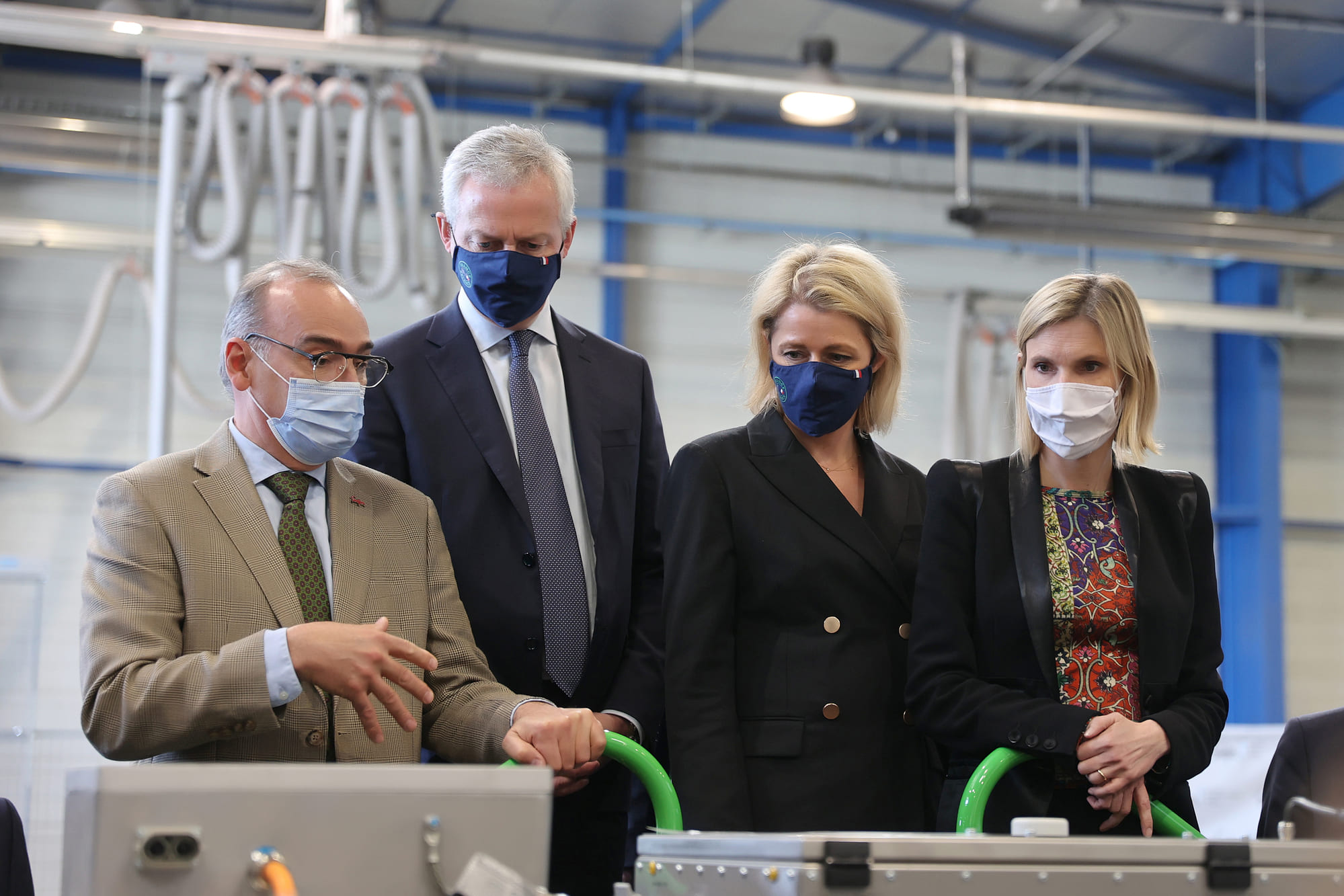 Thus, Thursday, February 25, 2021, we had the honour to receive Bruno Le Maire, Minister of Economy, Finance and Recovery, Barbara Pompili, Minister of Ecological Transition, and Agnès Pannier-Runacher, Minister Delegate in charge of Industry.
At the beginning of the morning, they chaired the first National Hydrogen Council (CNH), which brought together the major industrialists of this sector, for a highly strategic meeting at SAFRA's premises.
The meeting ended, the Ministers accompanied then went to the manufacturing workshop of Businova hydrogen, for a visit orchestrated by Vincent Lemaire.
They were welcomed by our local elected representatives, Stéphanie Guiraud-Chaumeil, Mayor of Albi and President of the Albigeoise agglomeration, RAMOND Christophe, President of the Departmental Council, Marie Christine Verdier Jouclas, Deputy of Tarn, and Carole Delga, President of the Occitania region.
Did you enjoy this article ?