SAFRA commits to green growth
Wednesday, May 29, 2019, François de Rugy, Minister of Ecological Transition, signed with the major energy companies the Commitment for Green Growth (ECV) "Hydrogen for road mobility".
This Filière-Etat commitment aims to implement the National Hydrogen Plan and must make it possible to achieve its quantified objectives.
It is in this context that Vincent Lemaire, President of SAFRA, was invited to this event, as a signatory of this VMMB Hydrogen, and also as a proponent of the hydrogen mobility project in France.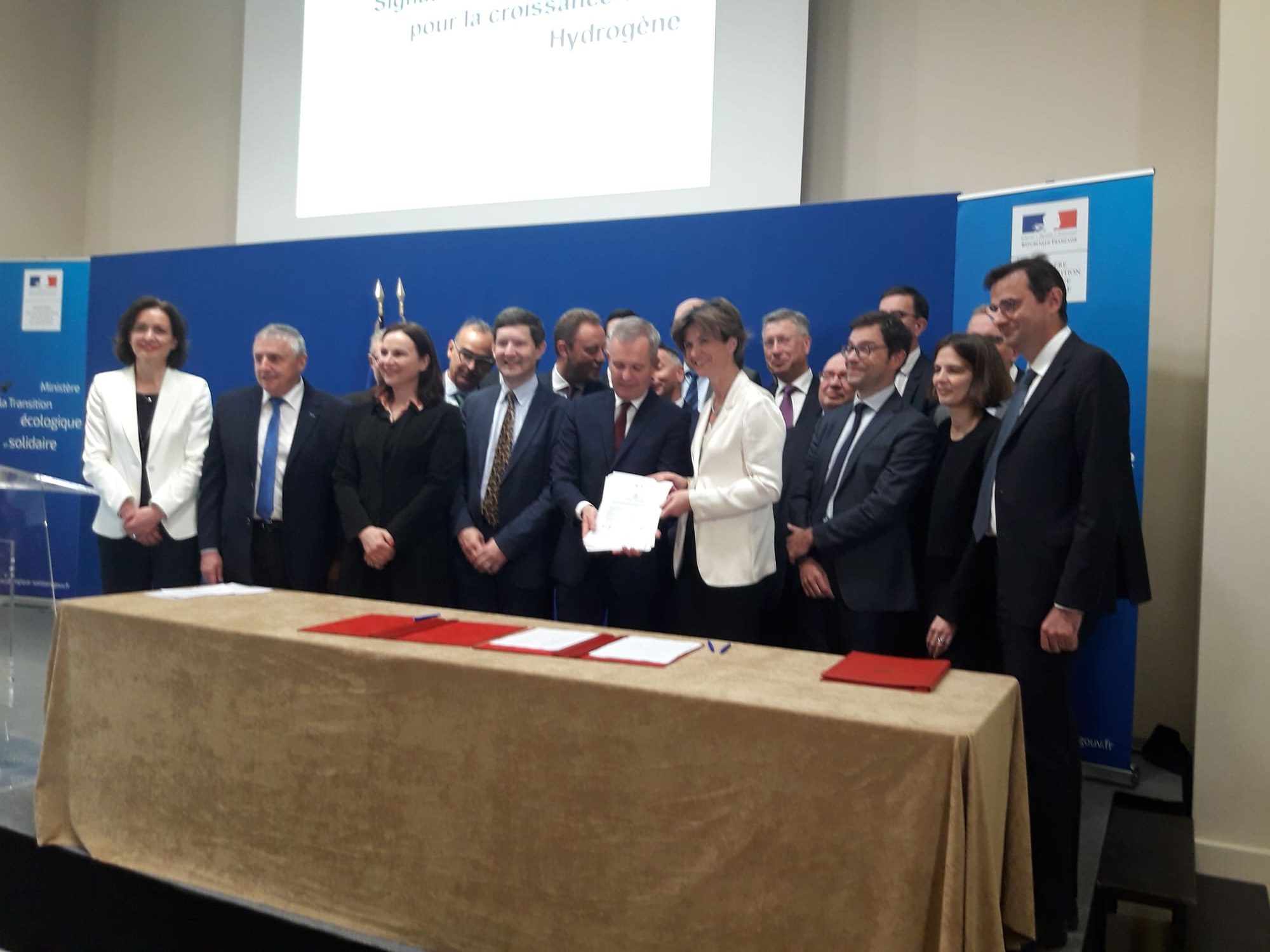 This commitment links the state, represented by the Minister of Ecological and Solidarity Transition, Mr François de Rugy, to the various project leaders namely, the Automotive Platform (PFA), the Atawey Company, the Engie Group, the Faurecia Group, the Hynamics Company (EDF Group), McPhy, Michelin, AFHYPAC (French Association for Hydrogen and Fuel Cells) and SAFRA, represented by Vincent Lemaire.
Numerous commitments are thus made by the different project promoters and by the French state, and endorsed in this document, with a triple objective:
facilitate the deployment of the hydrogen sector by acting on the brakes to be lifted, the levers to be put in place by the various stakeholders;

have concrete commitments from French hydrogen players in addition to the commitments of the state in the plan.

promote and publicize current actions/initiatives/projects of the French hydrogen sector ("Equipe de France Hydrogen")
With the signing of this agreement, SAFRA officially becomes a pilot of the hydrogen bus project in France, in line with its flagship electric bus manufacturing project under the Businova brand, and thanks to which the company became last year the first hydrogen bus manufacturer in France.
Did you enjoy this press release ?