SAFRA to carry out the mid-life renovation of the VAL 208 AG metro in Rennes
Following a call for tenders conducted by Rennes Métropole in 2020, SAFRA has just won the mid-life renovation contract for the Rennes metro.
A total of 16 VAL 208 AG metro trains will be renovated in SAFRA's workshops in Albi.
This work, which will be spread over 5 years, will extend the life of this equipment for 10 more years or 1.5 million kilometers.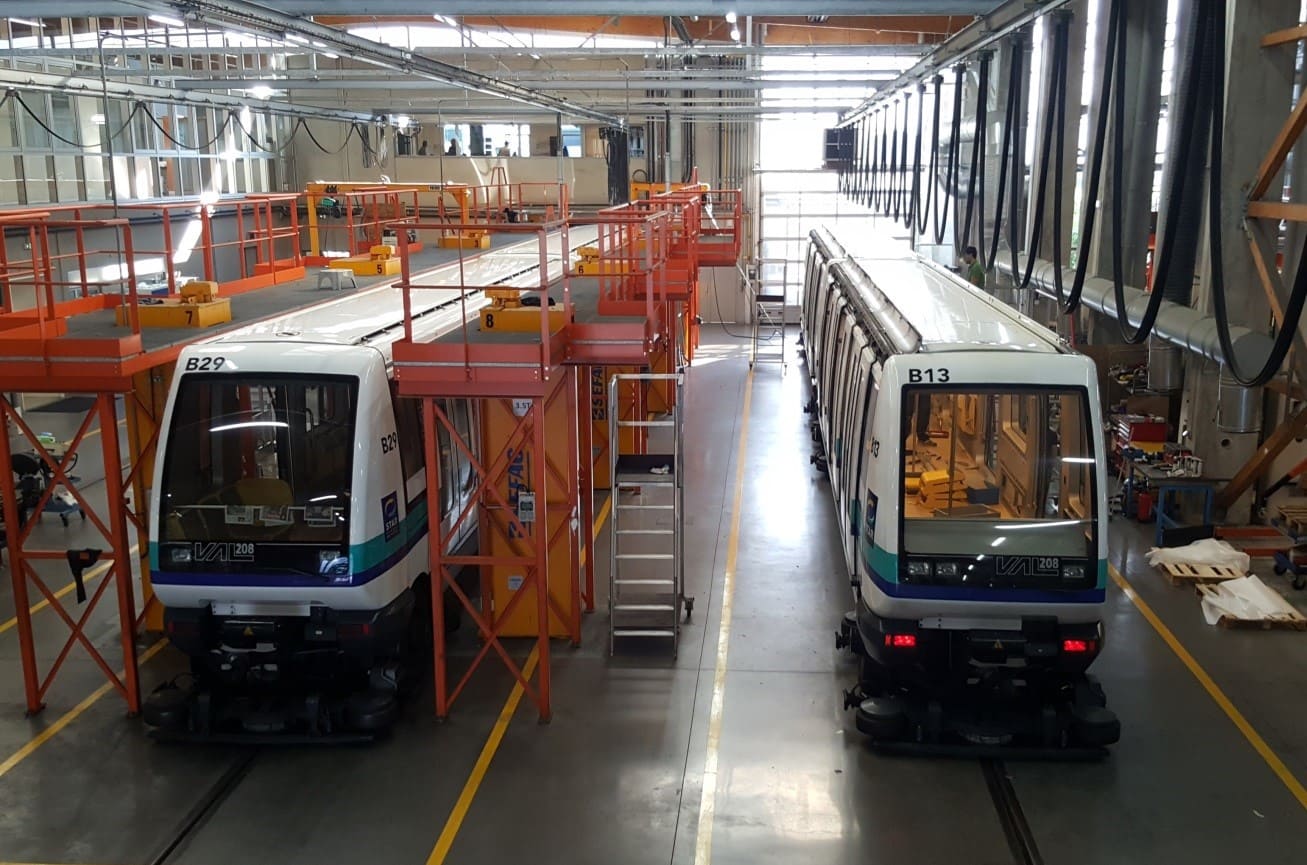 The 16 trainsets of the VAL 208 AG (AG for Old Generation, or trainsets put into service in 2002) were put into service in 2002, and are expected to reach their operating limit in 2030, initially 30 years or 2.5 million kilometers.
The objective of this contract is therefore to carry out the works and supplies for the renovation of the trainsets in order to give them a potential of 1.5 million kilometers or 10 more years.


This contract consists of 4 work packages and 6 supply packages, some of which will be handled by Keolis Rennes as part of the public service delegation (Keolis Rennes carries out in particular the renovation of the axles, doors and will provide the testing program for the return to service of the train).
SAFRA will carry out Lot n°1, the main batch of the operation, which concerns structural and equipment work on the crates.
This mid-life work includes, among other things, the renovation of the crates, the replacement of the floors, the luminaires, and the many mechanical and hydraulic parts.


Since 2006, SAFRA has been regularly involved in VAL renovation projects in many French cities.
It has thus acquired a real expertise in this field, and by obtaining this new market, the confirmation of its know-how.
It is therefore a real pride for the company SAFRA to have won this new contract entrusted by Rennes Métropole, which renews its confidence in this major player in the extension of life of urban railway equipment.


To carry out this operation, Rennes Métropole has commissioned a specialized design office (Setec its) to carry out the 10 batches referred to above for a total amount of approximately €11 million excluding VAT.
SAFRA has been entrusted with the main batch for a total of 4,680,341.40 € excl.


The operation will run for 4 years from 2021 to 2025, with a first train on 4 June 2021. Only one train at a time will be delivered and processed at the SAFRA plant in Albi, for a construction period of about 2 months for the first train and 5 weeks per train for the series production.
This project will not affect the number of train sets online during peak hours on line A.
Did you enjoy this press release ?