SAFRA completes the renovation of Roissybus
The project entrusted to SAFRA in 2019 for the renovation of 15 MAN articulated buses from the RATP (Régie Autonome des Transports Parisiens) has just been completed.
These vehicles, assigned to the ROISSYBUS line, required mechanical and aesthetic overhaul work.
This project is a first reference for the renovation of RATP buses for SAFRA.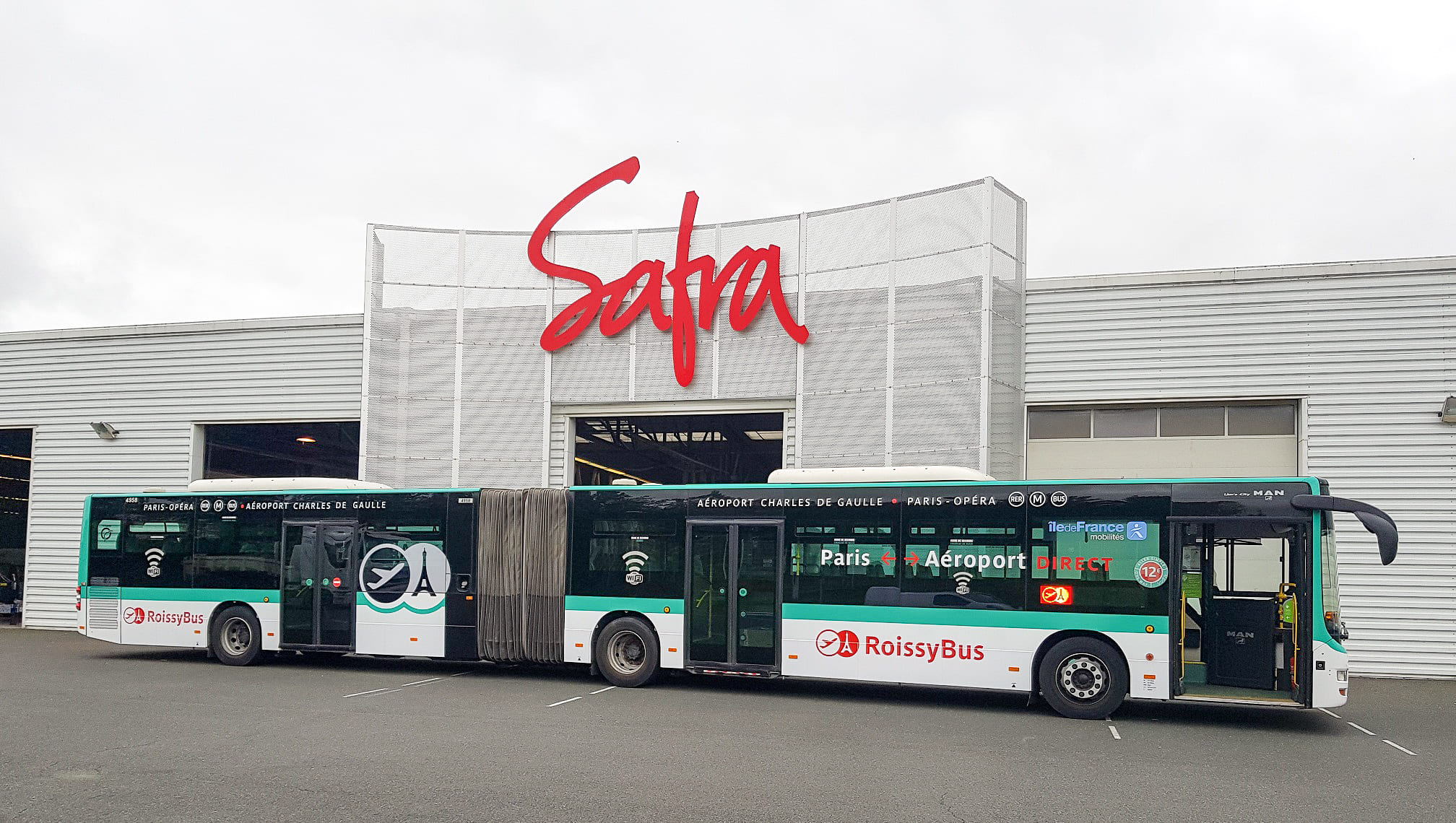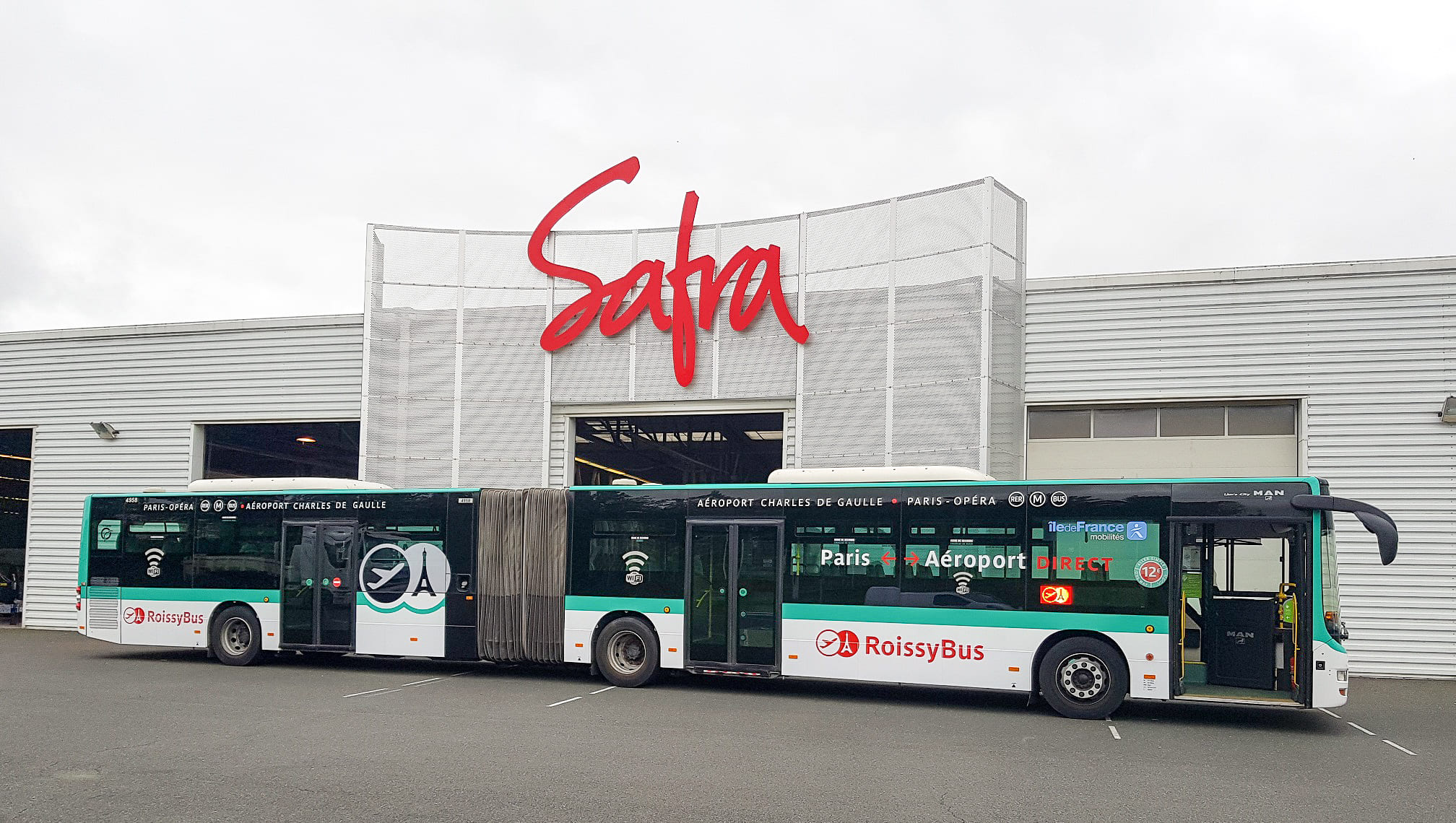 The 15 articulated buses (18.75 m) MAN City Lion's (NGL 274 L4) have now resumed their service.
The pace was steady during this project, with a stop of only 3 weeks, conveying back and forth.
The very first bus joined SAFRA's workshops in March 2019, for a construction end originally planned for June 2020, which finally extended until July 16, the COVID-Containment period.19 having forced the SAFRA teams to stop production for 6 weeks.
The main work done on these buses is mechanical with a complete overhaul of the three axles (suspension and braking) and the engine environment (injection, gearbox, radiator, etc.). Work on the bodyshell was also necessary, adapting to the RATP constraints, namely a total covering of the bodyshell by adhesion.
SAFRA had previously worked for the RATP but on other types of vehicles, for example the renovation of the two cabs of the Montmartre funicular (winter 2017 and 2018) and since June 2016, a support project for ORLYVAL in the image-changing market for the 8 VAL 206 metro trains. The last train was put back into operation in July 2020. This bus renovation project demonstrates once again SAFRA's position as a key player in the maintenance of public transport equipment.
Did you enjoy this press release ?