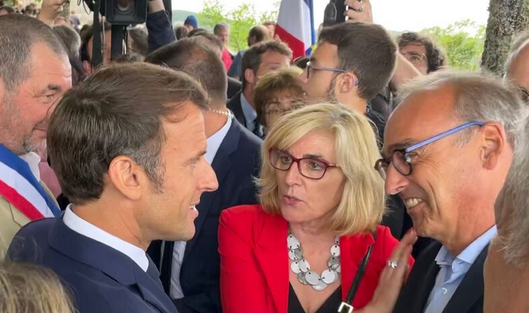 Visit of the President of the Republic Emmanuel Macron in the #Tarn.
Vincent Lemaire : "The President really listened to and encouraged Safra's growth project on hydrogen buses, which is completely consistent with the industrial and energy sovereignty issues of the government's programme"
Our Prefect François-Xavier Lauch and our Member of Parliament Marie-Christine Verdier-Jouclas supported our listening.
Visite du Président de la République Emmanuel Macron dans le #Tarn.

Vincent Lemaire : "Le Président a eu une réelle écoute et de l'encouragement pour le projet de croissance de Safra sur les bus hydrogène, en complète cohérence avec les enjeux de souveraineté industrielle et énergétique du programme gouvernemental"

Écoute appuyée par notre Préfet François-Xavier Lauch et notre Députée Marie-Christine Verdier-Jouclas.