SAFRA Grêle settles in Romans and Tullins to repair hailed vehicles
The SAFRA company, through its SAFRA Grêle business, is establishing itself in the Drôme region to reinforce local bodybuilders and repair vehicles damaged by the hail storm of 15 June.
As of June 24, the victims, sent either by their insurers, or live, will be able to make an appointment with the company, to have their vehicle taken in charge.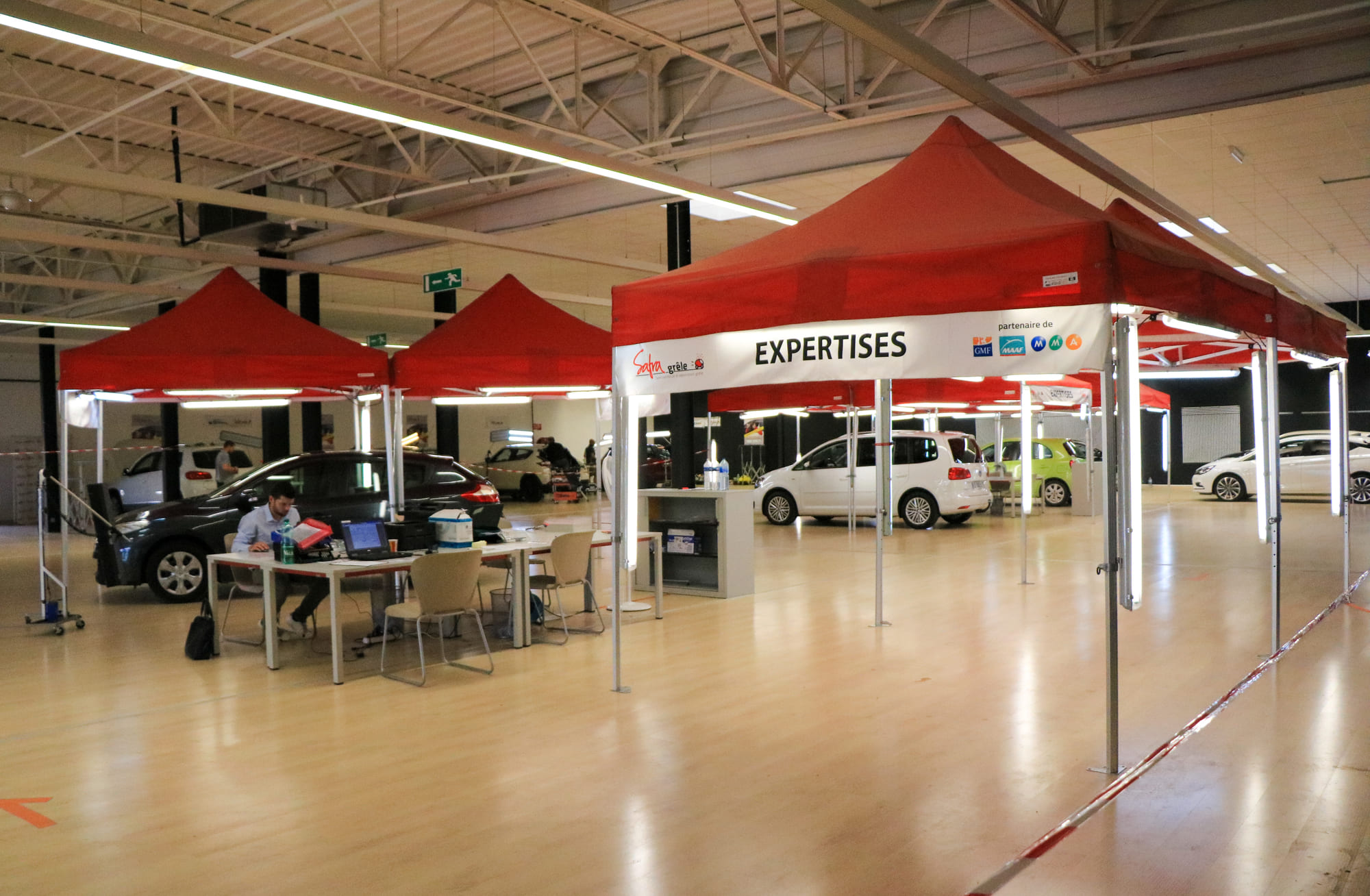 Exceptional storm, exceptional measures
Long lead time, large platform, number of employees (talk about local hiring) and local partnerships
A non-invasive repair technique
In order to limit repair costs and especially delays, the method of repair used is the paint-free dent repair, known as DSP, which consists in straightening the bumps of the vehicle body.
This technique, which has been used for a long time by the automotive industry, has the main advantage of not using any filler or paint.
This method makes it possible to eliminate most of the bumps with a reduced downtime, while retaining the quality of the «manufacturer» paint.
If the paint is impacted, a first work is done to «rougher», then the vehicle leaves in a usual circuit of repair bodywork with paint (Push-to-Paint).
In the case of major claims, which is the case for the Drôme, some vehicles are so impacted that they cannot be repaired, the repair value being higher than the value of the vehicle.
This is referred to as VEI (an economically irreparable vehicle).
The SAFRA Grêle teams are very familiar with all the procedures involved in these mass claims, and know how to accompany and advise disaster victims as soon as they are taken over.
Did you enjoy this press release ?